The best car Volvo's ever built

CNBC Tech: Volvo V90 2 Mack Hogan | CNBC
Published 2:01 PM ET Sun, 17 Sept 2017  Updated 9:16 AM ET Mon, 18 Sept 2017
The Volvo V90 Cross Country isn't like old clunky Volvos.
It's luxurious, offers and excellent drive, and is decently priced.
CNBC thinks it's the best car Volvo has made to date.
When the average person thinks of a Volvo, images of hilariously rectangular brown station wagons come to mind - much more often than thoughts of the decadently-upholstered, tastefully-appointed rolling Swedish fortresses.
It's time to change those ideas.
Just three years ago, the lush cabins of open-pore wood and metal-grilled speakers were mere concepts, as real in the eyes of the buyer as flying cars. Now almost every "all new" Volvo offers this equipment. The punishment for this rapid growth is that many people still can't seem to push the picture of an old wagon out of their brains.
And the wagon is a beleaguered old shape, almost entirely forced out of the market by a shift toward crossovers. "So," someone at Volvo must have said, "let's reinvent the wagon."
That's the only logical explanation for what showed up in my driveway, in the form of the 2017 Volvo V90 Cross Country.
It's the best car Volvo's ever built.
Exterior: Elegant, enormous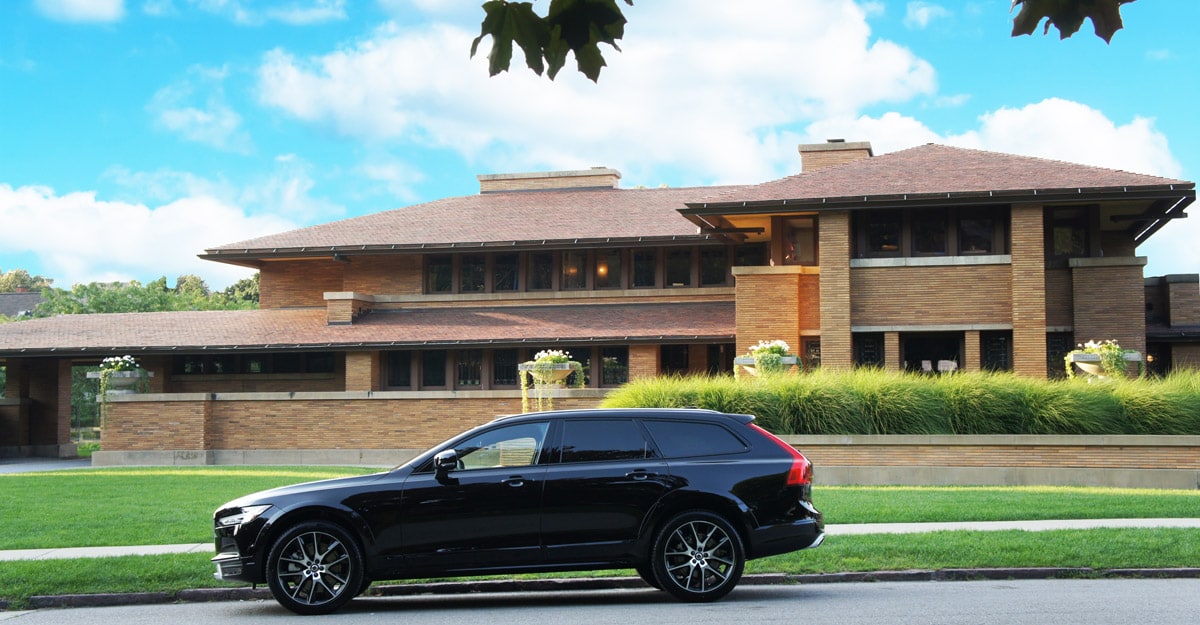 Chisel-jawed, sharp-eyed and riding on 20-inch alloys, the Volvo hits you like Thor's hammer when you see it. My God, it's a pretty thing. It should be, too, since you'll have to sign under the dotted line for a whopping $69,440 if you want one with specs like CNBC's tester.
It isn't easy to make a wagon look worth of that kind of cash, and Volvo's hasn't actually done it. No, instead, it made it look like an $80,000 car. If you can't tell from the pictures, it's undoubtedly the best-looking wagon ever to reach U.S. shores.
One thing that doesn't come across in pictures is the sheer volume the V90 occupies. It's nearly 3 inches longer than a BMW X5 and stands 5 feet tall. Of course, this is the big daddy of the V90 range, as the Cross Country model is lifted above the ride height of the standard V90. Not that you'll ever see a standard V90, as dealers will only stock Cross Country models. Standard and R-design V90s are order only.
The Cross Country model also comes with black cladding on the outside to give it a more crossover-like appearance, but the luxury package removes this, giving the exterior of my tester a cleaner, more traditional wagon shape.
Mind you, I'm not saying the V90 looks good for a wagon. No, it looks good, period. In fact, I'd say it's better looking than any other midsize luxury car on the market, sedan or wagon. Yes, even better than its stellar-looking S90 sibling.

Interior: Swedish Serenity
 In order, these are the most relaxing places I've ever been: The highest point on the Atlantic Drive in Achill Island, Ireland; the hotel outside of La Fortuna, Costa Rica; and the cabin of the 2017 Volvo V90 Cross Country.
The S90, this car's sedan sibling, already absolutely leveled the competition in terms of interior. The V90 improves on the near-perfect formula, adding two small but extremely important features: A panoramic sunroof and massive seats.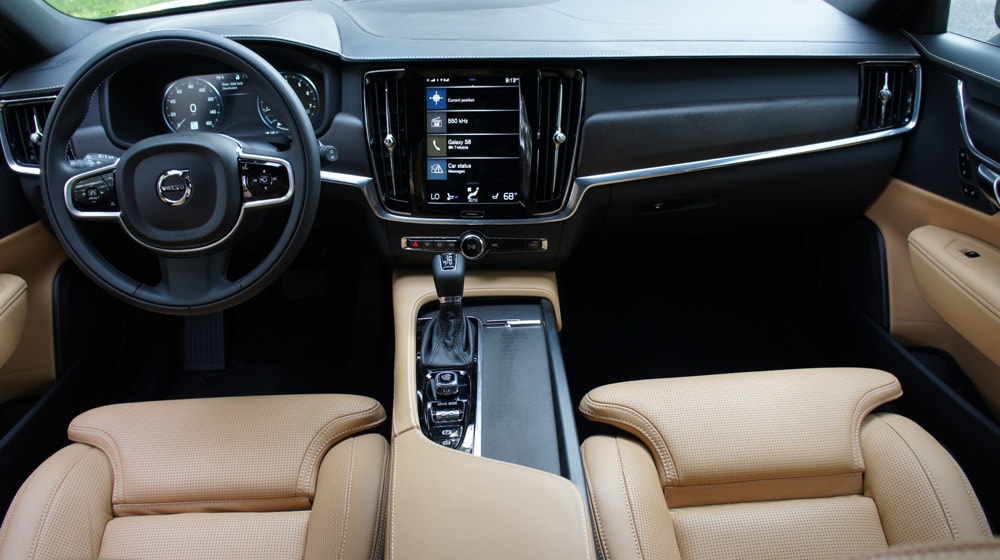 The glass roof makes the already airy and divine Scandinavian interior an even brighter, more welcoming environment in which to spend your time. And not only do Volvo's world-beating seats keep your kidneys comfortable on long rides, they actively make you feel better with the massage setting.
Every 90 series Volvo is packed with copious amounts of wood, leather and metal that are arranged in a pleasing way. Each model uses technology to improve the experience. But the V90 just turns everything up to 11.
Of course, I'd prefer a darker leather with a lighter wood, but the folks in Gothenburg have thought of that, and offer rich brown seats complemented by lighter wood. Do yourself a favor, get that one.
It is worth noting that you should expect some issues with the infotainment system. My S90 tester had repeated crashes, and the unit in my V90 Cross Country was often very slow to start up. One day, the car's electronics said the blind spot monitoring system was down. Since it was a weekend, I decided to wait until Monday to inform Volvo. By Sunday, it was gone, but that isn't all that reassuring.
Driving Experience: Standing out in a less competitive class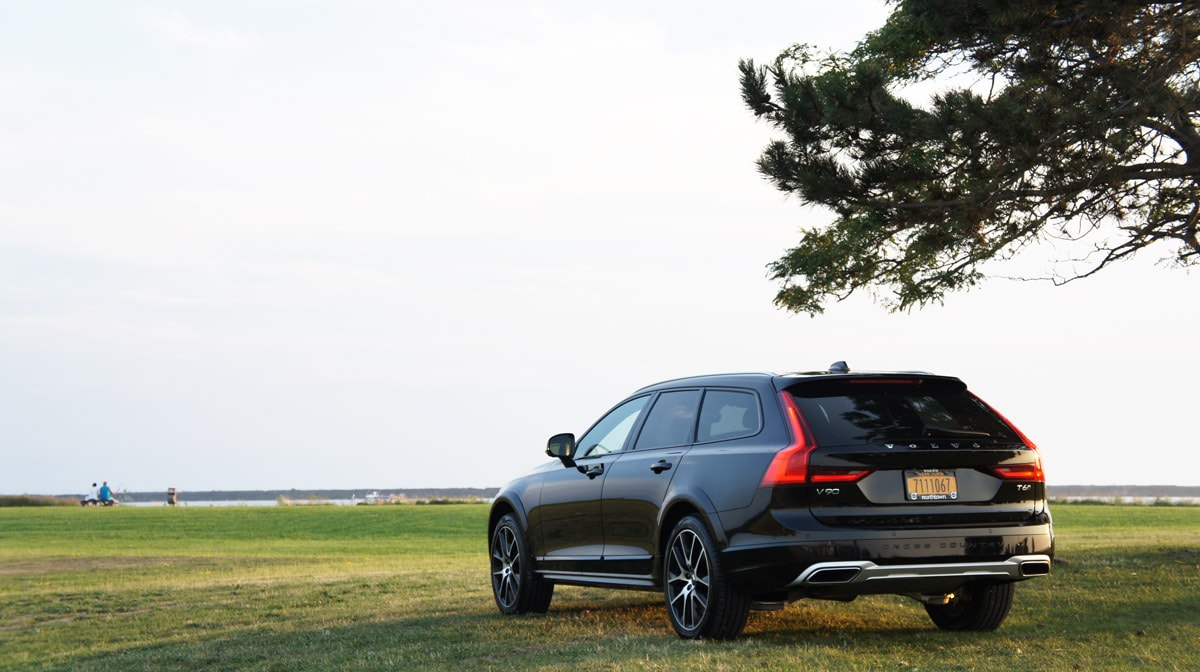 To this day I'm still fielding replies on Twitter asking me why I gave the S90 only 2.5 stars in the driving experience category. The reason, which I've told about a dozen people since June, is that the car didn't outperform its class in any way when on the road. It was quick, but not quicker, than anything else. Comfortable, but not obscenely so. Secure, but far from a handling champion.
The V90 drives exactly like the S90, so I'm expecting the folks at Volvo may not be happy with my conclusion in this section. But the V90 Cross Country isn't competing against cars like the BMW 5 series or Audi A6. It's competing against their SUV stablemates, the X3 and the Q5.
In a segment of standouts like the midsize luxury car segment, the 90-series drives adequately. But among midsize SUV's, the V90 is a titan. It handles better than the Mercedes GLC, is less ponderous than the Lexus RX, and is more comfortable than the rest of the class.
Volvo's excellent semi-autonomous technology, Drive Pilot, is on board as standard equipment, and only expands the V90's lead against the pack of midsize SUVs.
There's still too much noise from the super-and-turbocharged four cylinder engine and some harsh impacts make it to the driver's butt, but it easily scores near the top for a segment that often disappoints me.
It's not athletic in the slightest, but Jaguar and Porsche will gladly sell you something that is. If you want comfort and a feeling of quality, look no further.
Value: Two paths to the same conclusion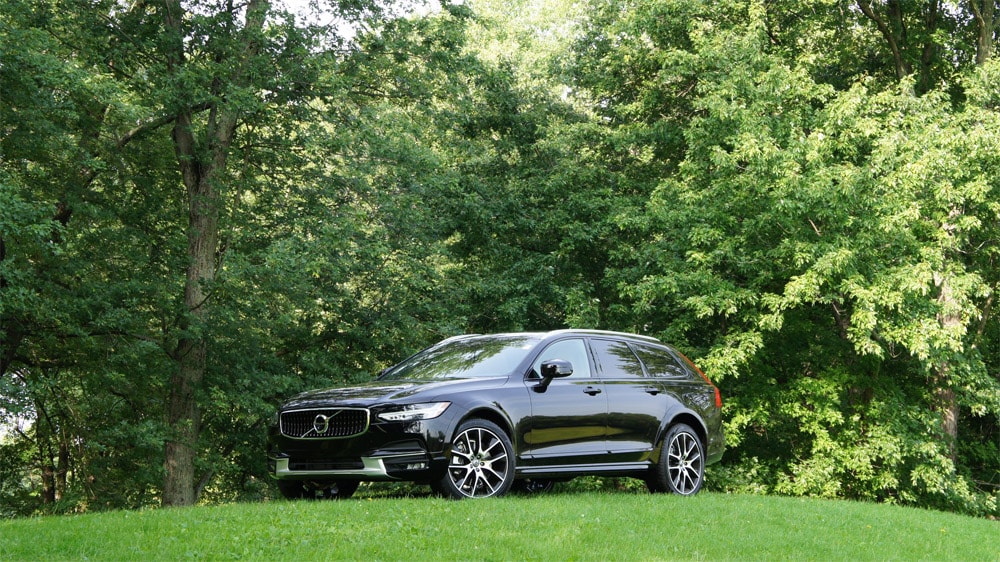 To determine the car's value, you have to consider the V90's two types of buyers. Those who specifically want a wagon, and those that want a crossover but decide to look at a wagon.
For the first buyer, the V90 trounces its competition. Nobody else but Mercedes sells a wagon this big in the U.S., so the E400 is the car to beat. Optioned to the same level as my $69,440 tester, the big Benz will command a retail price of around $80,000.
Of course, there are some features on the E-class that you can't get on a Volvo, but the Mercedes commands a $10,000 premium, while only offering 13 extra horsepower.
On the SUV side, Volvo's own XC90 undercuts the V90 Cross Country's $52,300 starting price by nearly $6,000. If you aren't planning on checking options, that's a no-brainer. If you do option up an XC90 to the same level of kit, you'll find that the XC90's extra room and third-row come at about a $2,000 premium.
As for competitors outside Volvo, it's a bit of an awkward spot. It's bigger inside than, say, a BMW X3, but smaller than an X5. Similarly, an X3 can be had for less money with the same equipment, but an X5 will cost a good bit more with the same stuff.
But this isn't an apple-to-apples comparison, as you can't get an interior this nice or an experience this serene in anything BMW or Audi makes.
Final Thoughts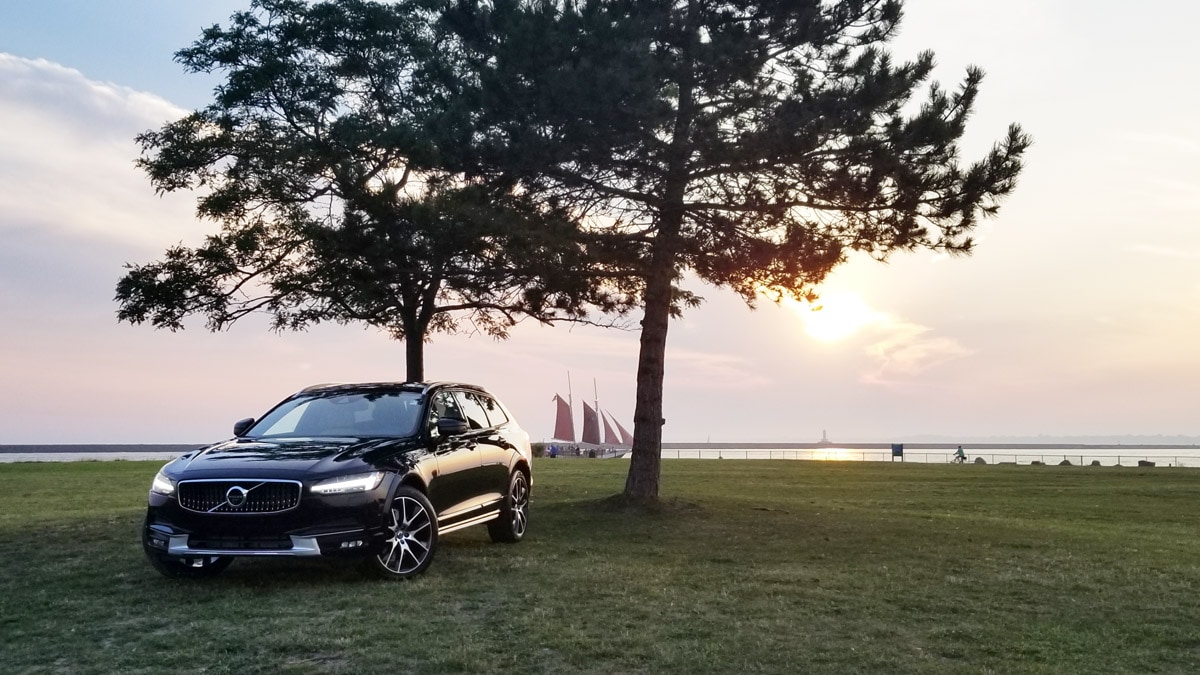 Here I am, hundreds of miles and months away from my time with the V90, and I'm still feeling wistful. This car, and the car I'm reviewing next week (stay tuned!), embedded themselves in my consciousness in a way that no car has done before.
It's surprising, given that the V90 isn't a particularly exciting car on paper. But the wonderful seats, airy cabin, stellar stereo and head-spinning looks have stuck with me - and I can trace it back to one moment.
I was cruising down I-90, at 2 a.m. in the pouring rain, seats heating and massaging me as Zac Brown Band played "Colder Weather" over the Bowers & Wilkins Stereo, while Volvo Drive Pilot guided me down the freeway. This was the most relaxing time I've ever had in a car. "This is a special, special car," I thought to myself.
Months later, that feeling hasn't faded. I've completely fallen for this machine - and I bet you will, too.
Rating
Exterior: 5
Interior: 5
Driving Experience: 4.5
Value: 4.5
Overall: 5
Price as configured: $69,440